The Department of History was established in 1973. It has rigorous BS, M.Phil., and Ph.D. programs. The focus of the Department is Modern South Asia, with additional courses on Medieval India, Modern Europe and the History of Muslim Civilization.
Vision
The vision of the Department of History is the establishment of the Department of History as the premier social sciences program at the BS, M.Phil., and Ph.D., levels in Pakistan, at least in the public sector. In a social sciences program, the principal determinants of research output are the strength, qualitative and quantitative, of the faculty, and the level of enthusiasm and competence of the students enrolled.
Message from Chairperson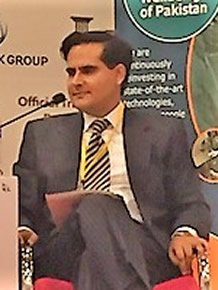 Welcome to the website of the Department of History, Quaid-i-Azam University, Islamabad. The Department provides quality education to its students. It has a competent faculty on its board. I hope you'll take a few minutes to learn more about our programs, faculty, and other activities. I hope that you will find our website informative and user-friendly. When you are done with your web tour, come visit our Department. For those of you who haven't been here in a while, you may be surprised to see how much our Department is growing and changing.